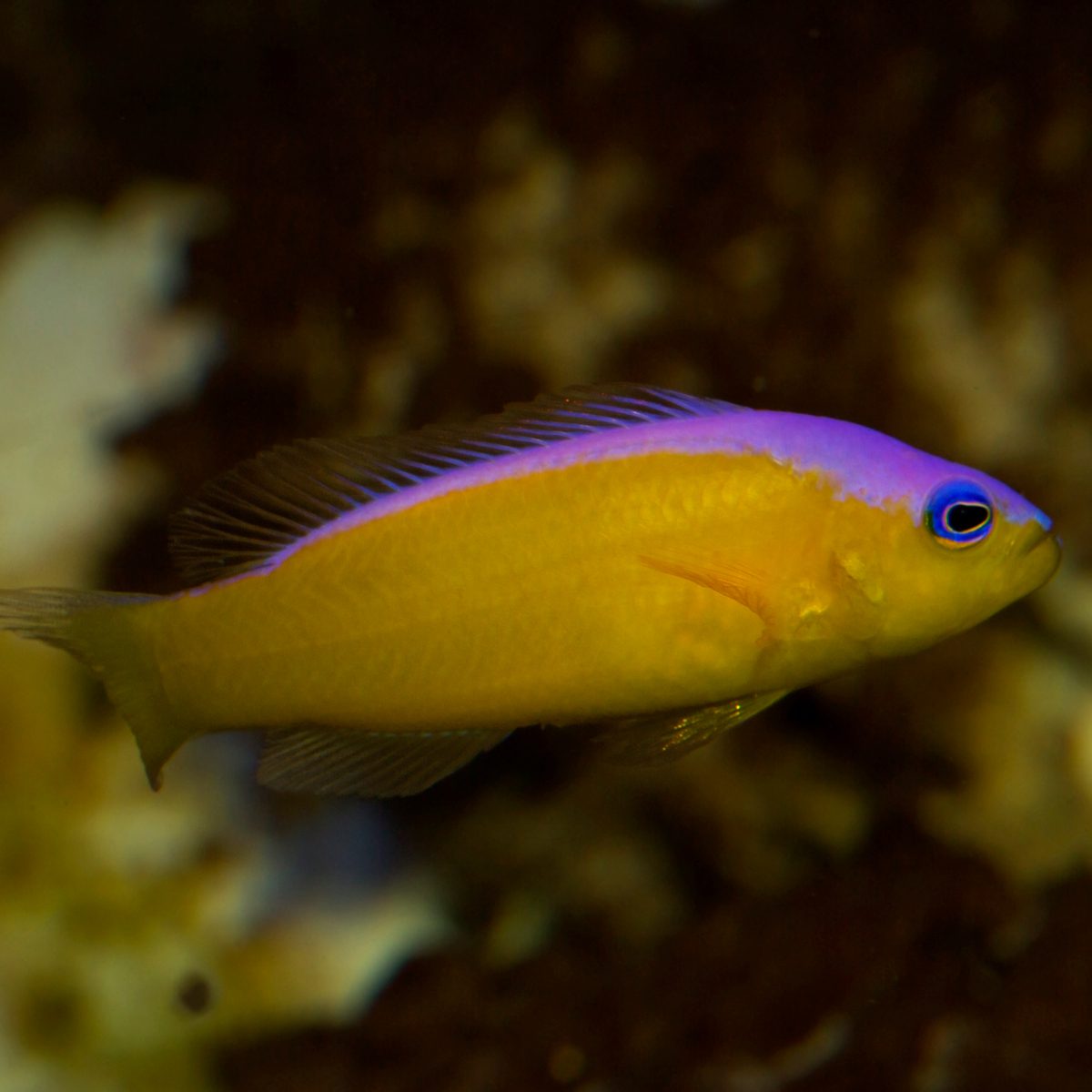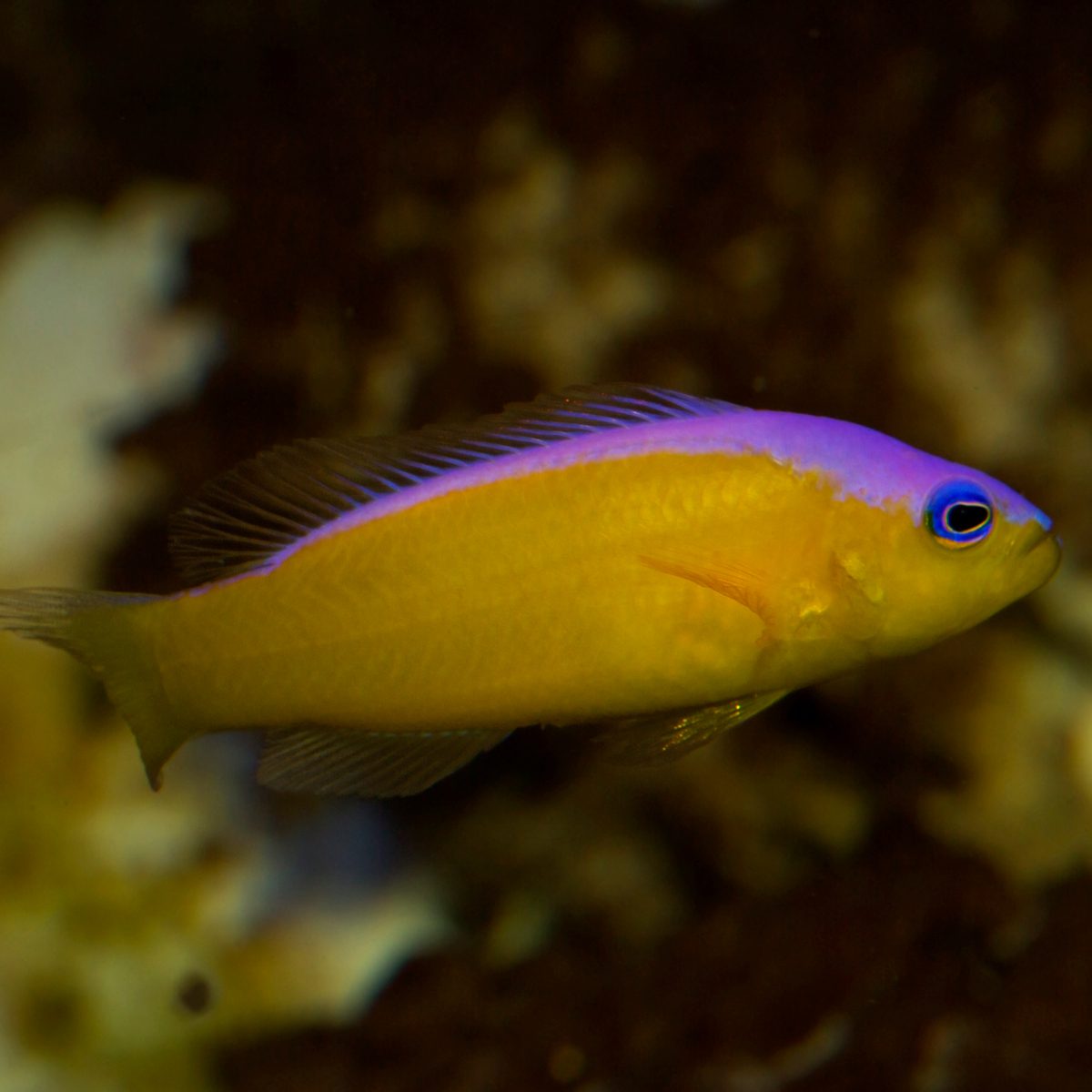 Purple Stripe Dottyback
The Purple Stripe Dottyback, also called Diadem Dottyback or Diadem Pseudochromis is predominantly yellow and has an elongated purple stripe running the length of the body down its dorsal fin. A 30 gallon or larger aquarium that has a variety of hiding spots can provide a great setting. It is recommended to keep it in a tank with relatively aggressive fish bigger than it. It can eat ornamental shrimp. The diet is made up of meaty food, such as brine shrimp as well as prepared frozen meals. Approximate Purchase Size: 1" to 2-1/2"
Description
Additional Information
Reviews
General information about the Purple Stripe Dottyback The Purple Stripe Dottyback, is mostly yellow, with a purple stripe that runs across the entire body through the dorsal fins. It is best to keep it in a tank with fish that are moderately aggressive and are bigger than itself. It will consume ornamental shrimp.
size
Large, Medium, Small