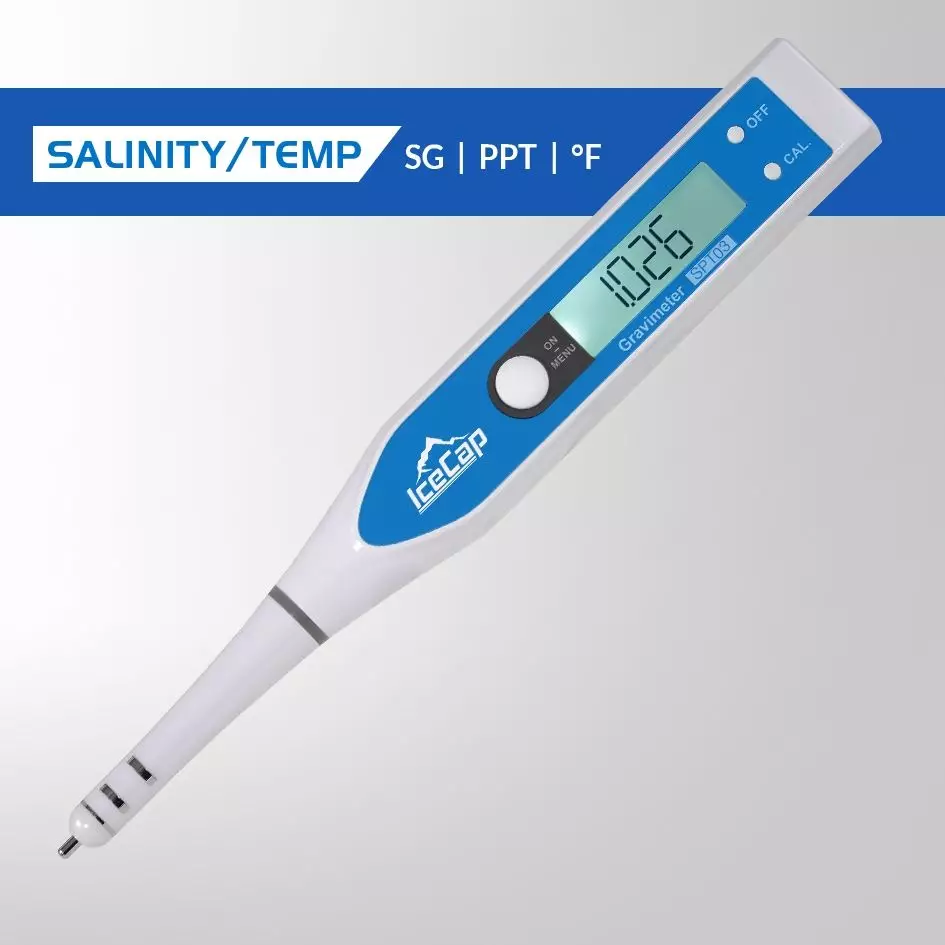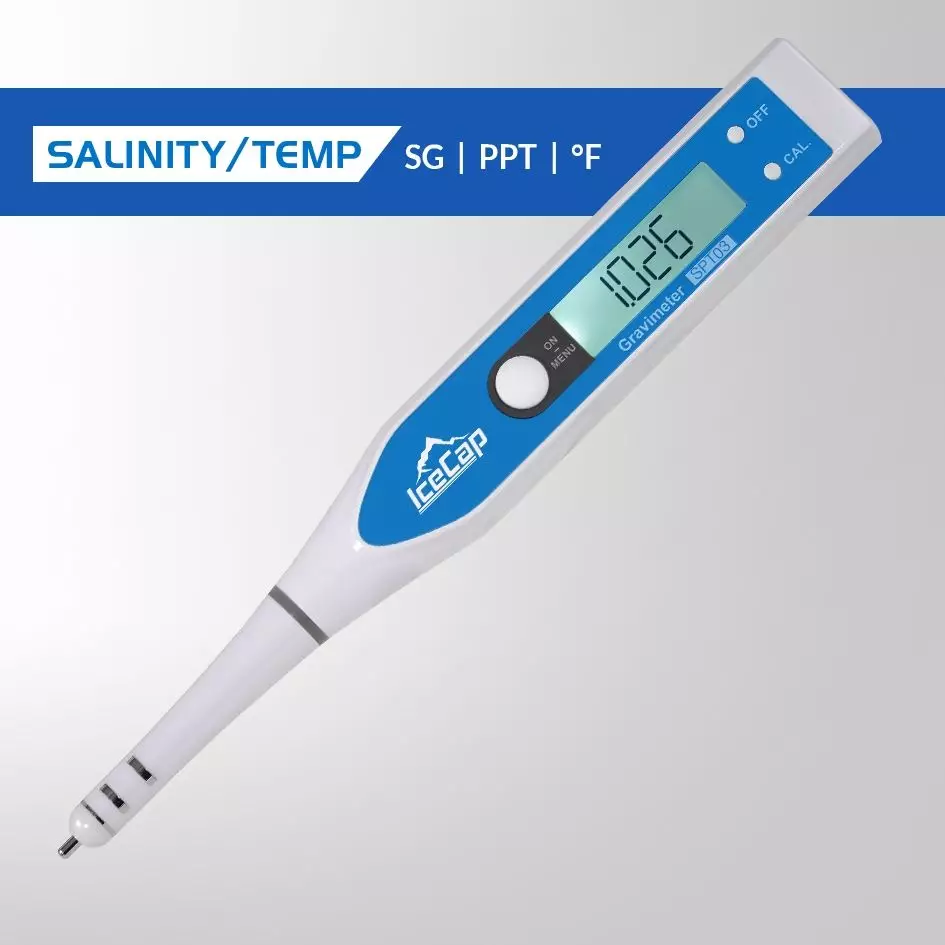 IceCap Salinity Digital Pocket Tester
Salinity and Temperature Reading within Seconds SG  |  PPT  |  °F
Description
Additional Information
Reviews
Eliminate the uncertainty associated with Mechanical Refractometers
IceCap salinity Digital Pocket Tester is an easy-to-use durable, water resistant device that makes use of conductivity of electricity to determine the specific gravity and salinity of both the natural as well as artificial seawater. In just a few seconds the salinity and temperature are recorded and then displayed on the simple reading backlit LCD display.
Features
HD0 High Resolution Measuring Salinity
Large LCD Display with Backlight
Water Temperature Reading
Calibratable
"
Dimensions
9 × 1.5 × 1.5 in